FAQ
---
What are the ingredients in Gundry MD Untox?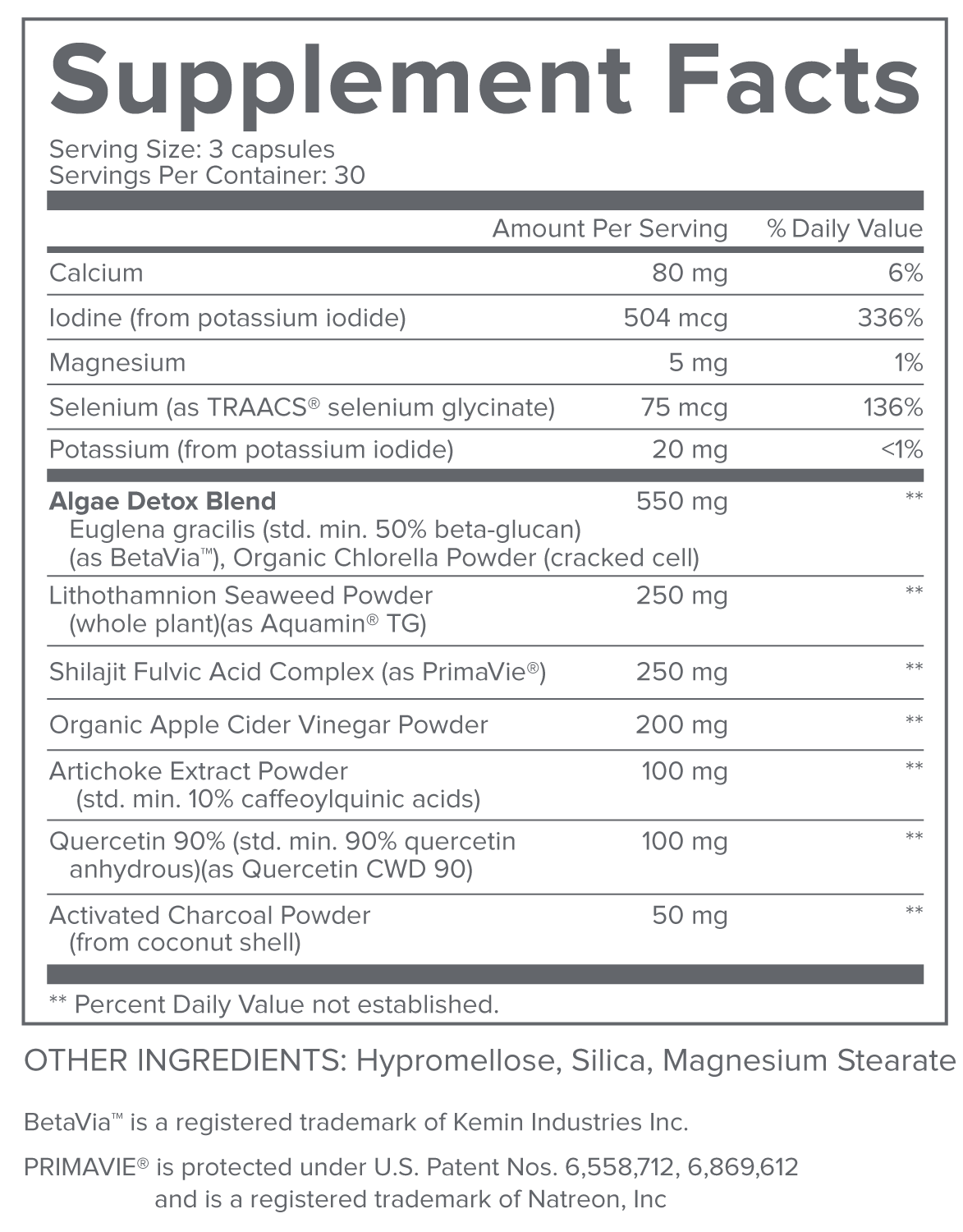 How safe is Gundry MD Untox?
Untox contains only safe, all-natural ingredients. The formula is tested for quality and purity at an independent, 3rd-party facility. However, as a physician, I recommend consulting with your own health care provider before beginning any new program.
How do I use Gundry MD Untox?
Simply take three small capsules a day, preferably before a meal. Untox has been formulated to be ultra-fast absorbing — so it can go right to work flushing out and rejuvenating your system — resulting in a boost in energy and health you can truly feel.
It's important to take your Untox every day on a consistent basis. I take mine every morning before breakfast — so I can get my day started with a boost of long-lasting mental and physical energy.
What if it doesn't work for me? Is there a guarantee?
As a physician, I know that individual bodies can react differently to the very same compounds. And while most people rave about the boost in energy, the easier weight loss, and the vastly improved health they experience from Untox — I'm aware that results can vary. So, if you're unsatisfied with this product for any reason whatsoever after a full 90 days of use, I'll return your money, hassle-free... guaranteed.
When can I expect results?
Everybody's experience with Untox is different, but most people report feeling a noticeable difference in energy on the first day. By the end of the first week, you should notice your meals digesting smoother and "belly bloat" fading. You'll likely also start sleeping better at night — because the toxins that used to mess up your body's cycles are getting flushed out.
As I said, everybody's experience is a little different, but these are the kinds of changes that I hear most often — and have experienced myself.